About Lehigh Valley Hot Air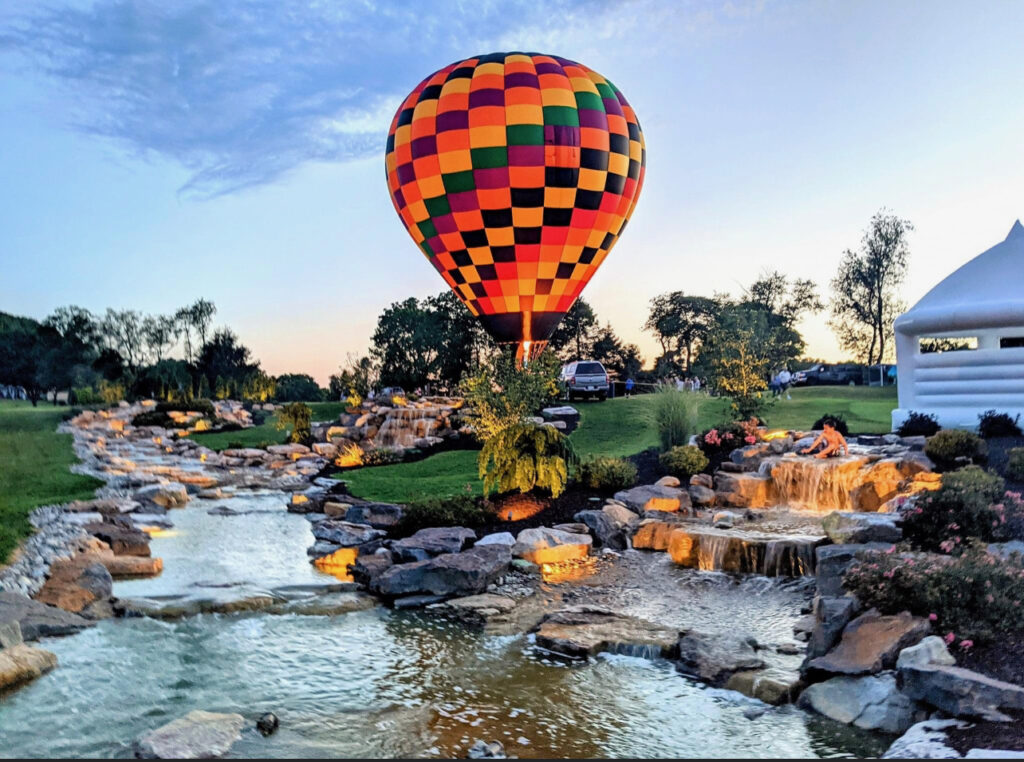 About Leigh Valley Hot Air
Lehigh Valley Hot Air is a Premier Balloon Ride Company!
LVHA was established in 2017 and is The Lehigh valley's premium hot air ballooning experience. We work very hard to ensure that your experience with us is exceptional from first reaching out – through waving you farewell after your flight. We are ranked as one of The Valley's most professional ballooning companies and have been widely recognised amongst the best of the Lehigh Valley's tourist attractions.
You can find out detailed flight information, our balloon flight voucher prices, read about the  flight experience and what some of our past passengers have to say about us in their testimonials! Check out our in-flight photos in the photo gallery. Additional questions or for assistance with booking call our office at 484-632-6815. Lehigh Valley Hot Air are market leaders and innovators in our ballooning community, Just on of the many reasons why you should choose us.
We are known for providing
safe, pleasurable and memorable

ballooning experience
Our passengers are very important to us and we know that you want your ballooning experience to be safe, pleasurable and memorable. Step into one of our modern door basket hot air balloons, and prepare for the experience of a lifetime!
 We have a team who are passionate about hot air ballooning and who will go out of their way to make sure that you'r hot air balloon ride experience exceeds your expectations. Wether you are booking a Private Ride, Shared Ride, Private Party Tether we promise the same exceptional service.  You can read what some of our past clients have to say about us in our Testimonials Section.
Our Pennsylvania hot air balloon rides make a fantastic gift and we can provide open dated gift vouchers for that special occasion. If you are searching for things to do in The Lehigh Valley and surrounding then you are in the right place.
LVHA hot air ballooning is sensational! We have teamed up with a number of other businesses to assemble a range of packages and the best Lehigh Valley hot air balloon ride experience for those clients who are here for a short break or just planning a special romantic getaway.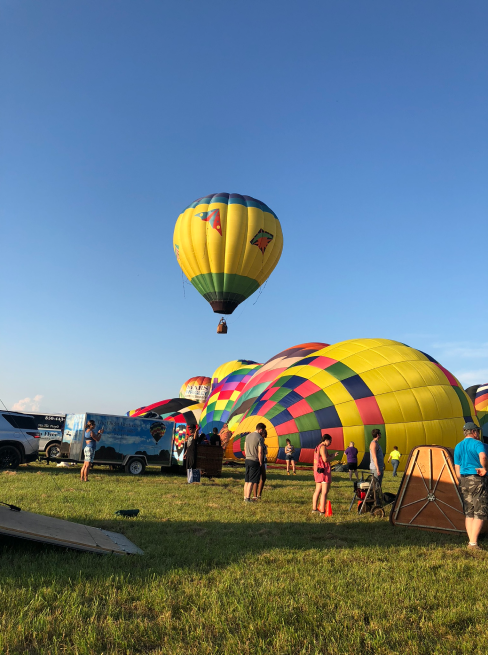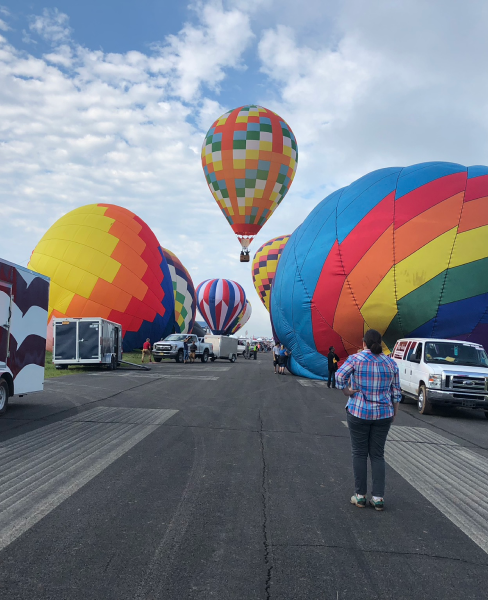 We have plenty of
services and programs

tailored according to your needs
We also offer a range of corporate programs including private party, or public event tethers, incentives and team building programs where your team works together to make the balloon flight happen. If you would like to go even further and learn to fly a hot air balloon and earn your pilot's certificate or license, we have a fully accredited flight training program and provide world class training from the initial private pilot certificate through to commercial level.
We offer return transfers to meeting points across The Valley. Our meeting points are easy to find and have ample free parking.We have an impeccable safety record and have flown hundreds of people safely from The Lehigh Valley since starting ballooning here in 2017. We pride ourselves on our reputation as market leaders, offering a safe, reliable and friendly service. We look forward to you flying with us soon.
What Our
Customers


Say About Us
"Amazing experience!"
Our pilot John and crew chief Chad were excellent! This was our first balloon ride and the experience was beyond our expectations. Looking forward to the next time.
"Definitely Recommended"
By far one of the best experiences I've had. Will and Chad were awesome. Anyone looking to experience a hot air balloon ride I would recommend these guys.
"Truly Amazing"
My friends and I had the pleasure of meeting this terrific young family and flying in one of their balloons. It was our first time and we were a tad nervous but I will say once we lifted off it was truly amazing!!
Frequently Asked
Questions
The distance a balloon covers depends heavily on the wind speed in the area it is flying. The average pleasure or romantic flight can range anywhere from three miles and up to ten miles from the launch site.
HOW MUCH DOES IT COST TO GO FOR A RIDE?
As an industry, any reputable balloon company will charge between $275.00 and $475.00 per person depending on the ride selected. However, some businesses offer special gift certificates that could lower the price. Being FAA certified, hot air balloons are very expensive to own and operate. With the cost of: crew, chase trucks, aircraft maintenance and commercial insurance, balloonists strive to keep the cost to the passenger as low as possible. Back in 1786 it cost the U.S equivalent of $45,000 per passenger! Ballooning is less expensive than ever. Prices will vary from one Balloon Company to another, so it is best to contact the business directly regarding prices and offers.
CAN YOU STEER A BALLOON?
Winds determine a hot air balloons direction. Balloonists can steer a balloon, to a limited extent, by adjusting the balloon's altitude and making use of different wind speeds and directions. The burners are used to heat the air and make the balloon rise. The pilot may stop "burning" the fuel to stay level before the balloon starts to descend. Venting hot air out the top makes you go down quicker. Pilots follow the wind patterns and adjust their altitude to move the balloon in different directions according to where they, and their passengers, would like to go.
The most popular size is about 55 feet wide and 7 stories tall, using close to 1800 sq. yards of nylon fabric, 3 miles of thread, a 1/2 mile of reinforced nylon webbing (load tapes), and holds about 90,000 cubic feet of heated air. "Special shape" balloons and commercial balloons' can range in size from 150,000cf to 300,000cf, to accommodate larger baskets and more passengers.The size depends upon how many passengers the company is trying to fly at one time. Some balloons hold as few as one person others as many as 32 passengers.
HOW CAN I GET INVOLVED IN BALLOONING?
You can get involved with a local pilot or company such as Lehigh Valley Hot Air. Many enthusiasts get their start as a member of a chase crew. If you live in the Lehigh Valley, Pennsylvania, e-mail us or call us to ask how you can become a member. You might earn free flight time and/or training as crew member!
HOW COULD I LEARN TO FLY A BALLOON?
Balloon pilots come from all walks of life. Anyone with the desire to learn to fly a balloon can become a pilot. Start by learning about balloons while working on a crew and/or taking lessons from a pilot instructor. The FAA (Federal Aviation Administration) will issue a balloon pilot's license after you have gained the required experience, passed a written test, and passed a flight test with a FAA examiner.
Hot Air Balloons operate through the basic principles of gravity and heat transfer. As air inside the balloon is heated past the ambient temperature of its surroundings, it gains altitude. As the air inside the envelope cools or is vented, it descends. Pilots use wind layers at different altitudes to move the balloon from one direction to another.
HOW HIGH DO BALLOONS FLY?
The highest hot air balloon flight on record went to an altitude of 22,000 ft. However, the typical romantic or pleasure flight would fly from treetop level to a few thousand feet, depending on the wind speed and direction.
HOW MANY PEOPLE DO YOU NEED TO FLY A BALLOON?
At least a crew of 3: 1 pilot and at 2 ground crew. Crews are very important to prepare for a launch, follow, and safely recover the balloon. Passengers often assist as crew. It's all part of the fun.
HOW MUCH DOES A BALLOON COST?
Like cars and boats, new balloons vary in size and amenities. A new smaller sport model could cost around $20,000. These balloons typically carry the pilot and one passenger. Larger balloons that carry four to six persons in addition to the pilot will range in price between $20,000 and $65,000 (for envelope, gondola, tanks, and instruments). Used equipment is available. Big commercial balloons (10 to 15 passengers) and special shapes sell for market price making them quite costly.
HOW MUCH DOES A BALLOON WEIGH?
The average hot air balloon (with a deflated envelope, a gondola or basket, 30-40 gallons of fuel in 2 tanks) weighs about 800 pounds. Special Shape and larger commercial balloons weigh thousands of pounds. Once inflated and in the air it will weigh about 2 1/2 tons!
WHAT EQUIPMENT IS REQUIRED FOR BALLOONS?
After the balloon envelope is laid out, a gas-powered fan forces unheated air through the balloons mouth, filling the fabric and giving the pilot space to light the balloon's burners. This is called cold inflation. After the envelope is filled, the balloon is stood-up by igniting the burners and heating up the air inside. That's called hot inflation. After the envelope is over the basket, and the pilot checks his equipment, the passengers are allowed to board.
WHAT FUEL DO HOT AIR BALLOONS USE?
Hot air balloons carry 20 to 45 gallons of propane in stainless steel fuel tanks. The average flight uses roughly 30 gallons during an hour.